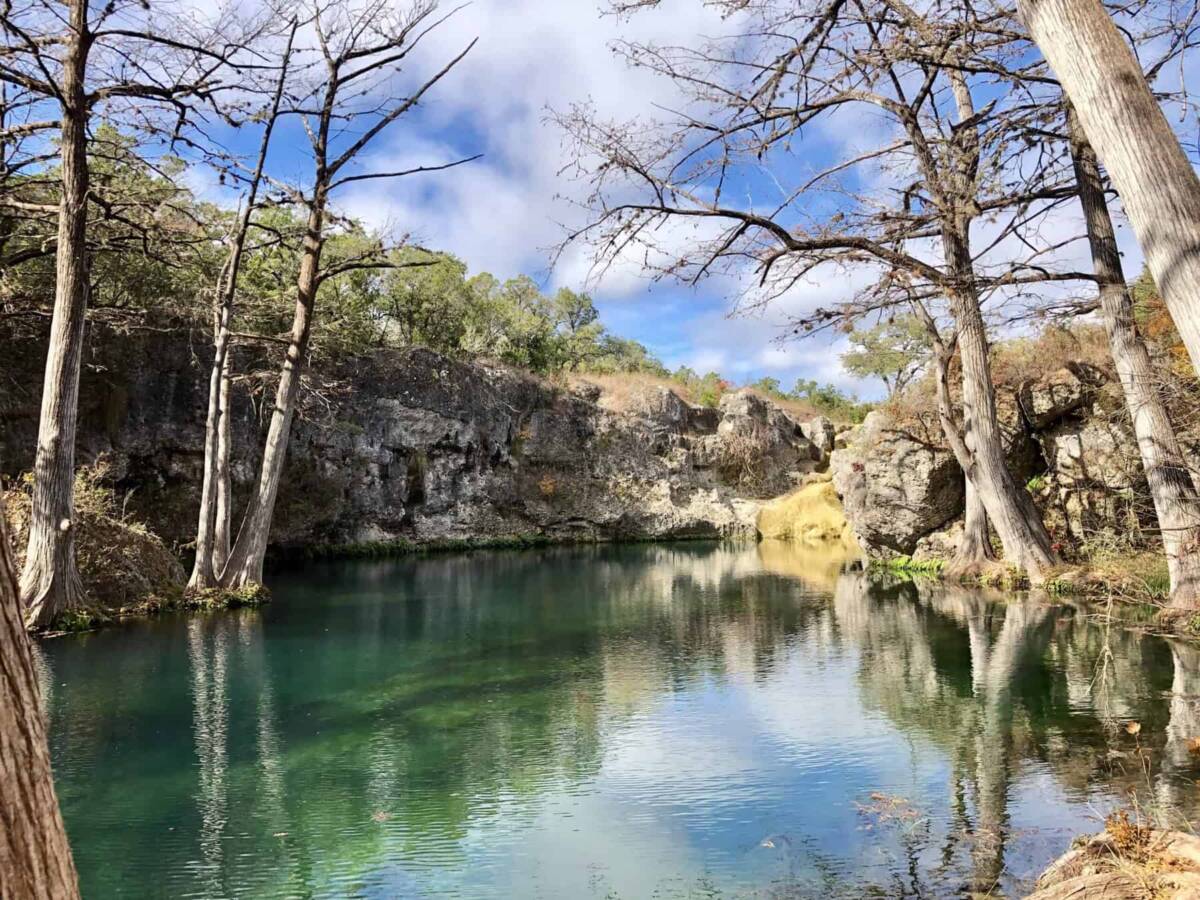 Preserving the Hill Country
The Texas Hill Country has always been a draw for newcomers attracted to its rolling terrain, unspoiled vistas, and small town quality of life. Today however, the region is experiencing an unprecedented population boom. According to the 2020 Census, the Hill Country's population has increased by 50% since the year 2000. This growth is particularly steep in unincorporated areas, which have fewer tools to manage and plan for development when compared to city governments.
Often referred to as the "heart and lungs" of Central Texas, The Hill Country encompasses 18 counties, contains headwaters of 12 Texas rivers, and provides essential plant and wildlife habitat for the entire region. Rapid growth trends present a challenge and an opportunity for conservation leaders seeking to preserve natural assets while shaping avenues for sustainable economic development.
Hill Country Conservancy (HCC) was established in 2000 with a commitment to conserve critical watersheds, preserve outdoor recreation, and maintain the Hill Country's unique quality of life — all while continuing to build upon the region's economic vitality. George Cofer, a lifelong conservationist, fifth-generation rancher, and sixth-generation Austinite, is the founding CEO of HCC and has spearheaded its growth for the last 20 years as CEO.
When I helped found Hill Country Conservancy, I had high hopes for what we could accomplish as a community, but never did I imagine the immense positive impact we would have across the region.

George Cofer, Founding CEO of Hill Country Conservancy
Preserving Land for Future Generations
Hill Country Conservancy (HCC) secured its first conservation easement in 2004 and has since grown its conservation portfolio to include over 14,500 acres of Texas Hill Country land. Through individually tailored conservation easements, HCC has partnered with landowners to preserve sensitive ranch and agricultural lands across the Blanco, Middle Colorado, Pedernales, and Llano river basins – ultimately supporting the water supply of major cities like Austin and San Antonio, as well as dozens of towns across the Hill Country and downstream communities all the way to the Gulf Coast. Properties in HCC's land trust portfolio will be preserved in perpetuity, providing essential wildlife habitat, scenic vistas, clean air, and water for generations to come without the risk of land fragmentation.
What open space the community is able to preserve in the next twenty-five years is probably the only land that will be forever in a natural or green state. As we say at the conservancy, when it's gone, it's gone for good. When the conservancy preserves the land, it's here forever.

George Cofer
Instilling a Conservation Ethic
Land conservation is just one strategy employed by HCC in its work to protect the Hill Country. The long-term health of the region's ecosystem will depend on a critical mass of citizens with a strong "conservation ethic." HCC understands that for locals and visitors to truly grasp the value of wild spaces, they must experience it firsthand, which can be challenging for many urbanites, even in Austin, which sits at the gateway to the Hill Country.
Every day we work to create a conservation ethic in all Hill Country residents and to find innovative solutions to preserve the unmatched beauty and quality of life of the Texas Hill Country.

George Cofer
Beginning in 1998, HCC worked with the cities of Austin and Sunset Valley to acquire the lands comprising the  Violet Crown Trail corridor.  The Violet Crown Trail (VCT) is a recreational trail that, when finished, will extend 30 miles from Zilker Park in the heart of Austin into neighboring Hays County. With the first 13 miles scheduled to be completed by the end of 2023, the trail sets itself apart from other regional trails with its unique diversity of terrain as it winds through urban centers, parkland, and preserve lands. To bring the VCT vision to reality, HCC created public-private partnerships with the cities of Austin and Sunset Valley, TxDOT, the U.S. Fish and Wildlife Service, and Austin's Parks and Recreation Department. Now, over 11,000 locals and visitors use the trail each month.
Honoring George's Leadership
This month Still Water Foundation dedicated a special trail system at Shield Ranch to honor George Cofer's visionary leadership. This family ranch encompasses 6,400 acres of conserved land in the heart of the Barton Creek Watershed, and just opened a new sustainable campsite to host its El Ranchito  nature-based summer camp. The Trail System at the Campsite at Shield Ranch recognizes George Cofer's lifelong dedication to conserving the Hill Country for future generations.
We are thrilled that Still Water has named our Campsite trails in honor of George Cofer, a close friend of Shield Ranch and a tireless advocate for land and water conservation and for trails that connect our community to the outdoors.

Bob Ayres
Ranch Owner & President of Shield Ranch Foundation