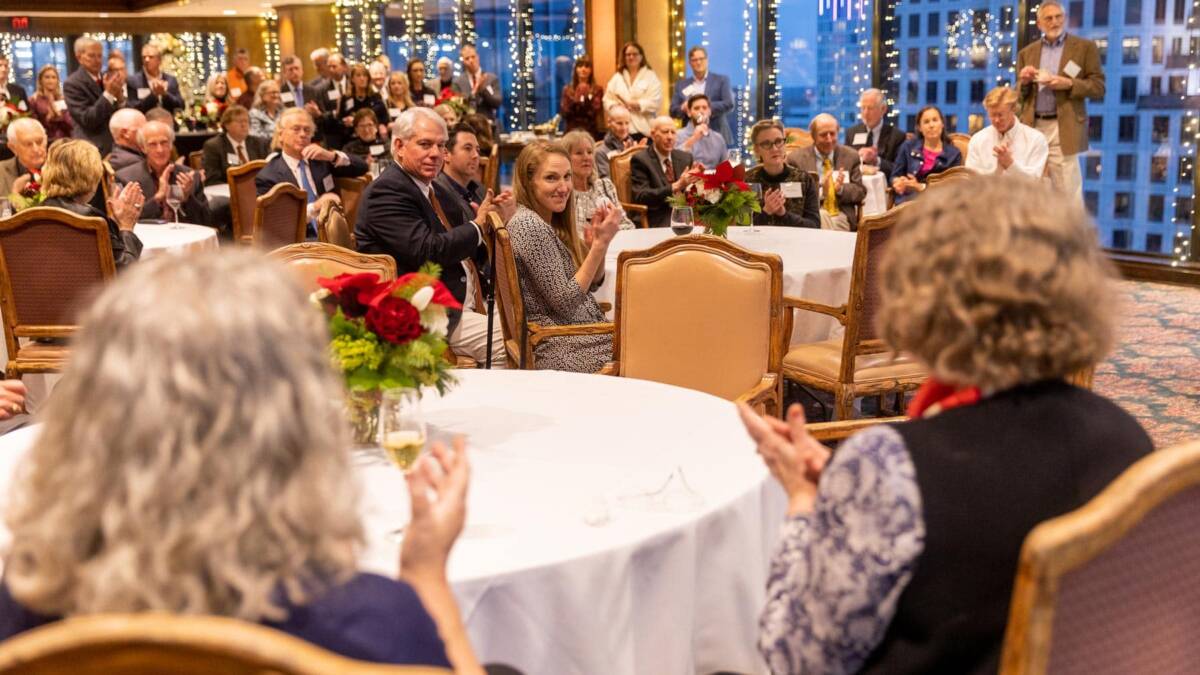 Celebrating 40 Years at Still Water Foundation
Still Water Foundation celebrated its 40th anniversary in December 2022, providing an opportunity to reflect back on our growth over the last four decades. The Foundation has expanded its impact to grantees small and large, from urban centers like Austin to remote rural communities in West Texas. We've been privileged to serve alongside leaders innovating in the arts, education, environmental conservation, and multiple other sectors.
We are incredibly thankful to the nonprofit leaders at our grantee organizations, whose work strengthens our communities and inspires our giving every single day. In addition, we would like to recognize our fellow funders, who work locally, regionally, and state-wide. Their steadfast commitment to revitalizing communities is unmatched.
The evening's program concluded with a special grant announcement in honor of Still Water's Managing Director Patti O'Meara, who has served the Foundation for over 25 years. The gift was made to an organization near to Patti's heart, Brookwood in Georgetown, which provides a vocational and residential community for adults with disabilities.
Our first 40 years have been transformational and as we look to the future of the Foundation, we're excited to deepen our partnerships to work together on an even bigger and bolder scale than we have in the past.